Our values
4 fundamental values ​​define ACADÉMIE GROUPE .
They unite all of our employees and are the pillars of our prosperity.
Family independence

The ACADÉMIE GROUPE, family-run, heir to a long tradition of quality and excellence, is particularly attached to human values ​​and French production.

Passion

Five generations of cosmetics enthusiasts guide our brands. We share our enthusiasm and pride with all of our employees. We put our hearts into what we do.

Respect

From formula to packaging, each ingredient and each item of
packaging are integrated with the strictest respect for the environment.

Transparency

For our employees, our partners, consumers and the environment, in our words and in our actions.
We combine the best of science and nature to create effective and safe products that you will love.
INDEX OF PROFESSIONAL EQUALITY BETWEEN WOMEN AND MEN
Companies with at least 50 employees must calculate and publish their index of professional equality between women and men (France).
The index is calculated from the following 4 indicators:
The pay gap between women and men The gap in the distribution of individual increases The number of employees who receive a raise on their return from maternity leave Parity among the 10 highest salaries
For the year 2021, the index of the Académie Scientifique de Beauté company, which includes the Derm Acte and Bronz'Express brands, is 83/100 .
Indicator relating to the pay gap: 31 Indicator relating to the difference in the rate of individual increases: 35 Indicator relating to the number of employees of the under-represented sex among the 10 employees having received the highest salaries: 10 Indicator relating to the % of employees who received a raise in the year following their return from maternity leave: no return from maternity leave. Total points obtained: 76 Maximum points that can be obtained: 85
Our engagements
From the formula to the packaging, each ingredient and each packaging item is integrated with the strictest respect for the environment.
The group's objectives for all of its brands by 2023: to be considered as
"green". As part of a quality approach integrating ecology and the safeguarding of the forest, the Académie Groupe already favors recyclability and recycled materials: since 2019, we have been using cases made from a mixture of fibers of different origins from FSC* certified forests and recycled fibres.
*The FSC (Forest Stewardship Council or Forest Support Council) is an environmental label whose purpose is to ensure that the production of wood or a wood-based product complies with procedures guaranteeing sustainable forest management.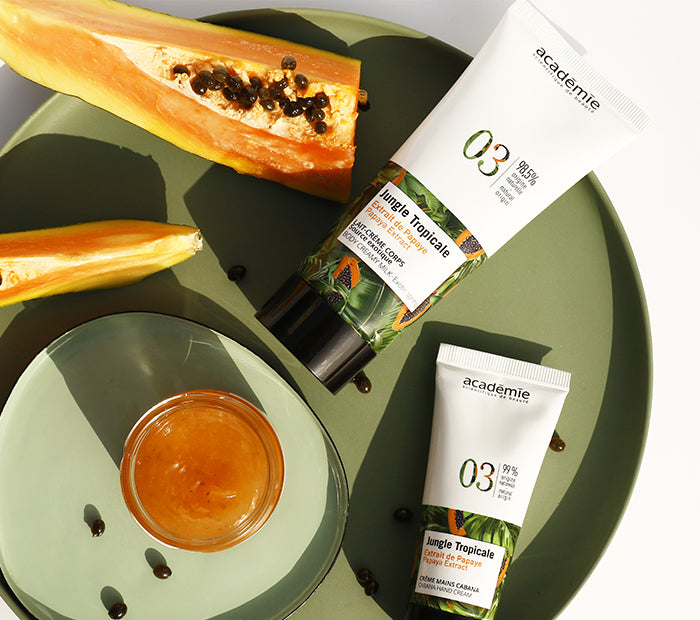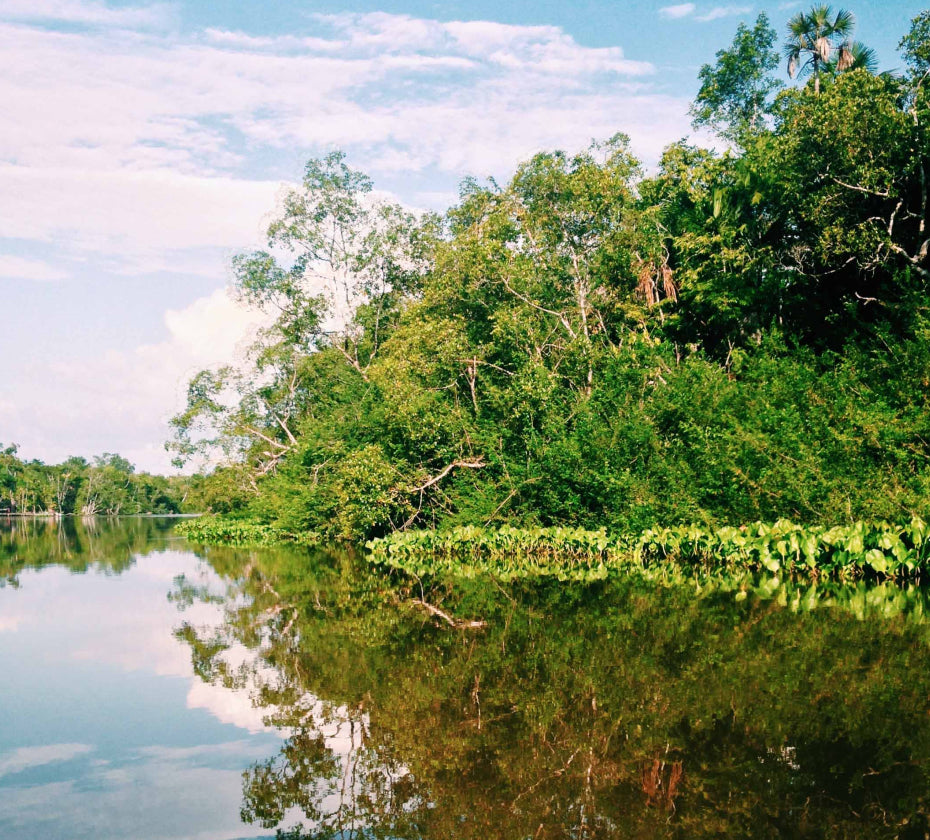 Académie Groupe is committed to reducing its emissions related to the production of its products. With each production, we seek to cancel the negative effects of our production on the environment to achieve a zero carbon footprint by offsetting all CO² emissions from production through validated climate protection projects.
Step by step, we are committed to finding and implementing the best solutions to reduce our impact on the environment.
We are members of an eco-organization specializing in the recycling of household packaging and contribute financially to the collection, selective sorting and reprocessing of packaging. Get involved with us in this ecological approach by practicing selective sorting (glass, plastic, paper, etc.).
We are also partners of the Climate Neutral label, which, in complete transparency, certifies that all of the CO² emissions from the production of the packaging have been offset by ecological projects. In this way, the consumer actively contributes with us to climate protection. Each CO² offset corresponds to a unique identification number. This number and the corresponding web address ensure traceability.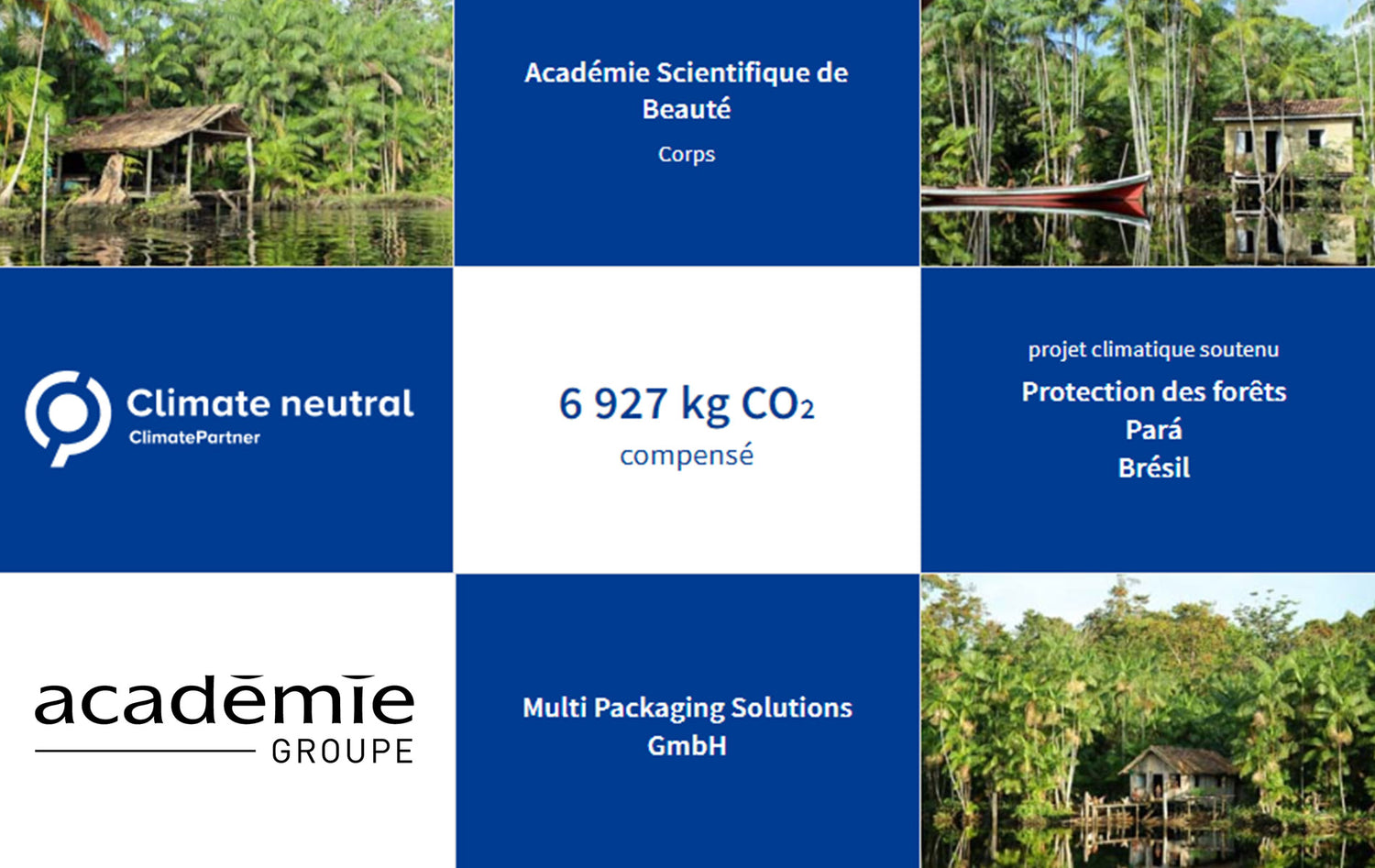 According to the Ellen McArthur Foundation, by 2050 there will be more plastic than fish in the oceans. More than 400 kilos of waste would be dumped there every second (Surfrider Foundation).
Remember that if a plastic bottle takes 450 years to degrade on land, this time becomes almost infinite when it is under water.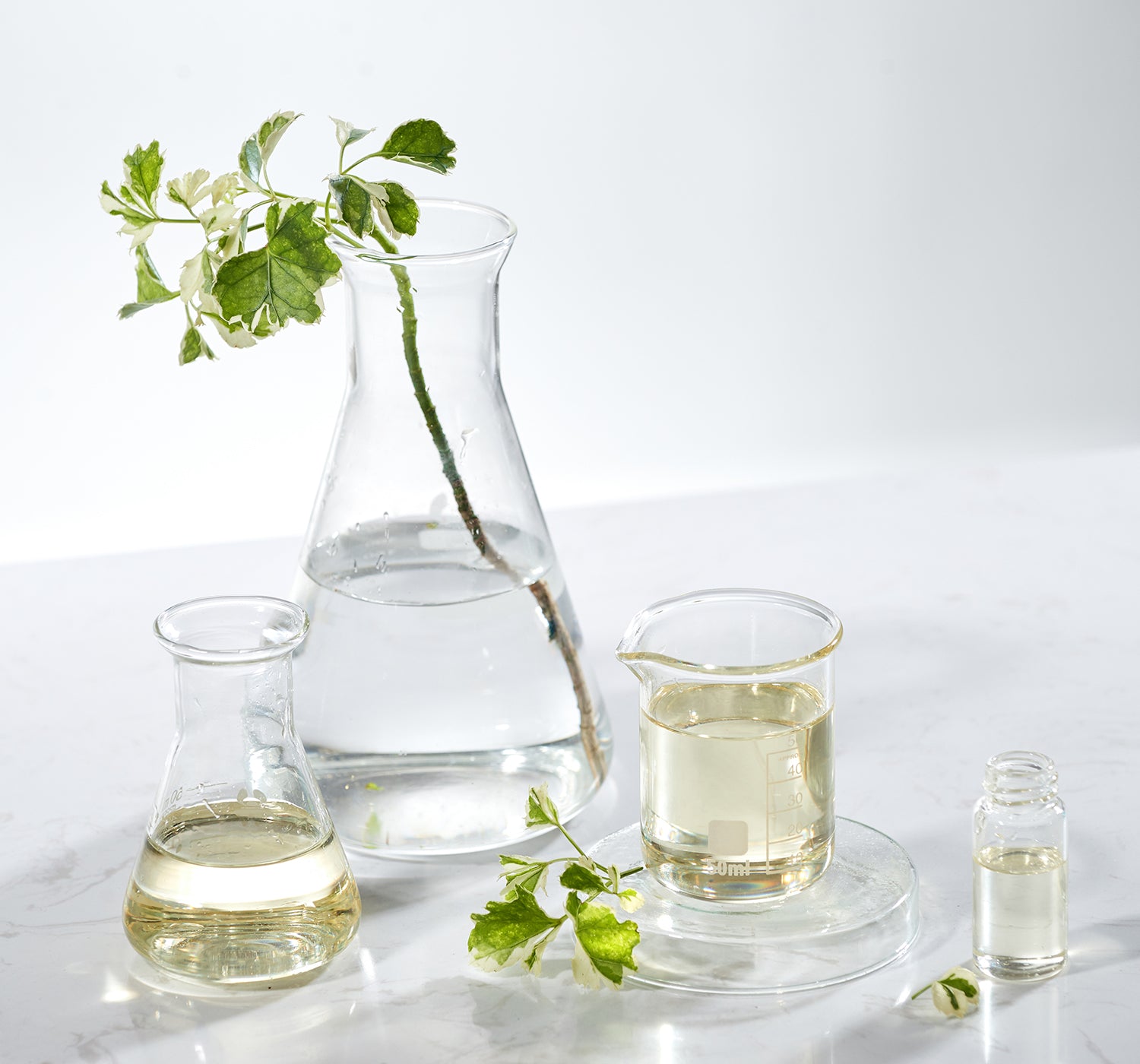 Our steps
All our cosmetics comply with our own formulation charter. This defines the ingredients that you will not find in any of our products (by precautionary principle or for environmental reasons) as well as our point of view on those which could worry you and which we tolerate. From January 1, 2020, new products are formulated with a minimum of 95% ingredients of natural origin.
Why not 100%? Because we wanted to guarantee the good sensoriality and the good preservation of our formulas, which involves the addition of perfumes and preservatives, which moreover always comply with our formulation charter. We believe that it is no longer necessary to have to choose between naturalness and effectiveness. We are convinced of ultra-effective, clean and reasoned cosmetics.
Our group was built on the concept of disseminating knowledge, know-how, knowledge sharing, education, and this, at the service of women and their Beauty. For this, we have systematically put science to work, thus becoming one of the pioneers of cosmetic innovation. Through this educational approach, we have distinguished ourselves since our creation. There lies our essence, our originality, our uniqueness.

Behind each product, there are scientists who are passionate and committed to preserving nature and the beauty of women. They have a unique know-how deployed around cosmetic care for the face and body.
These are authentic because, behind each jar, behind each texture, there are men and women who pass on their passion for cosmetics and their passion for nature every day.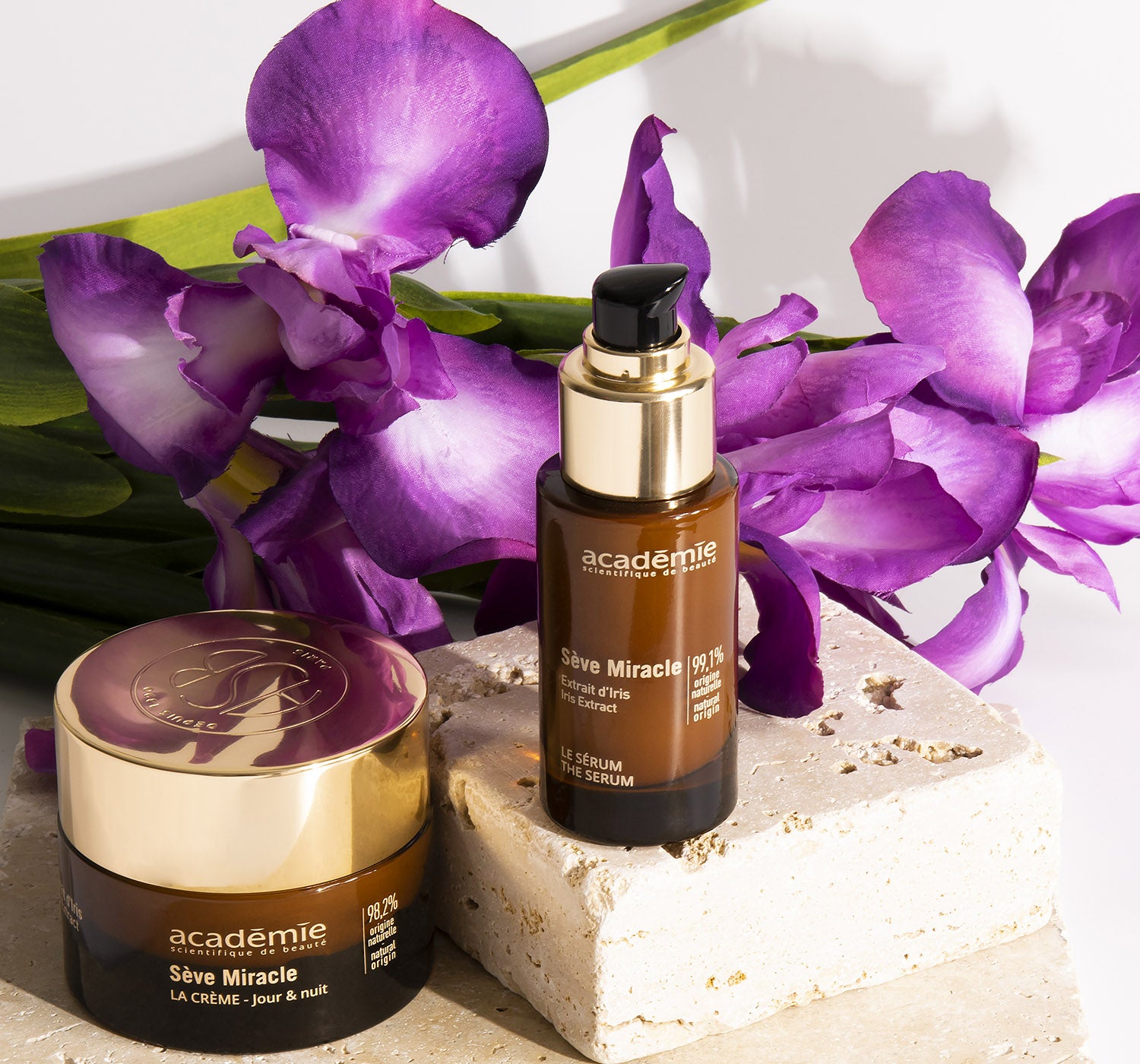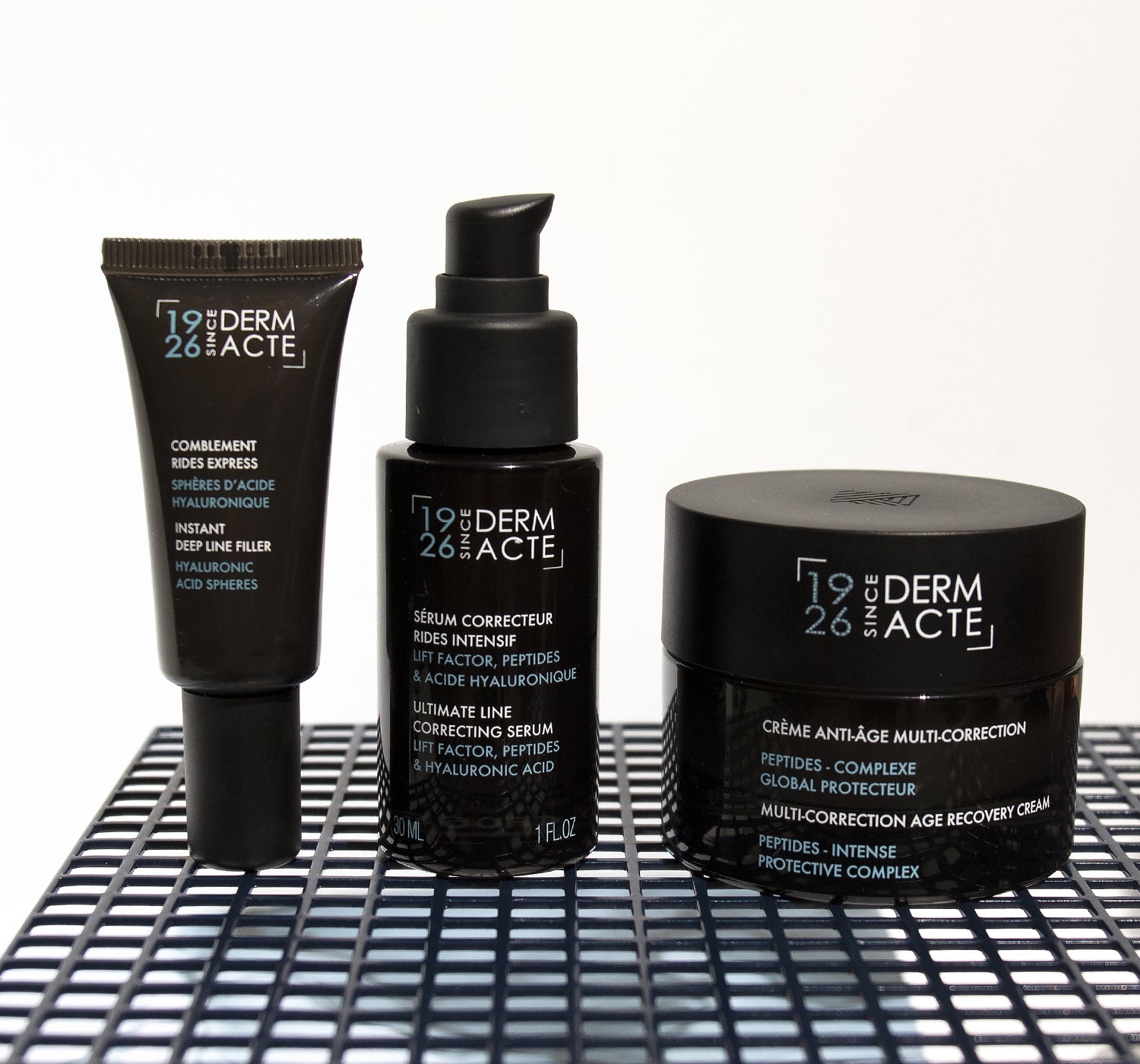 Advanced research forms the basis of the scientific innovations of the ASB group.
Since 1890, certain products have marked the history of the group by their longevity.
La Sève Miracle has been combating the appearance of wrinkles on the face of women for more than fifty years. Since its launch in 1969, its formula has been enriched, its texture has been reworked to become the "it-care" of the Académie Scientifique de Beauté brand.
Bronz'Express Tinted Self-Tanning Lotion, the icon of self-tanners, created in 1960 whose formula has remained unchanged.
Our continuous improvement approach has seen the birth of the atomic heart of DERM ACTE: Emulsion Technology [SME] (submicronic encapsulation), a unique formulation technique developed internally allowing us to broaden the field of possibilities in dermo-cosmetics. anti-aging.
The manufacture of Académie Groupe products is subject to the most stringent quality requirements in force in the cosmetics industry, namely the ISO 22 716 standard, also known as Good cosmetic manufacturing practices.
This standard gives guidelines for good practices for production (manufacturing and packaging), quality control (whether of raw materials, packaging items, semi-finished and finished products), storage and shipment of cosmetic products, with a view to guaranteeing product quality to the consumer.